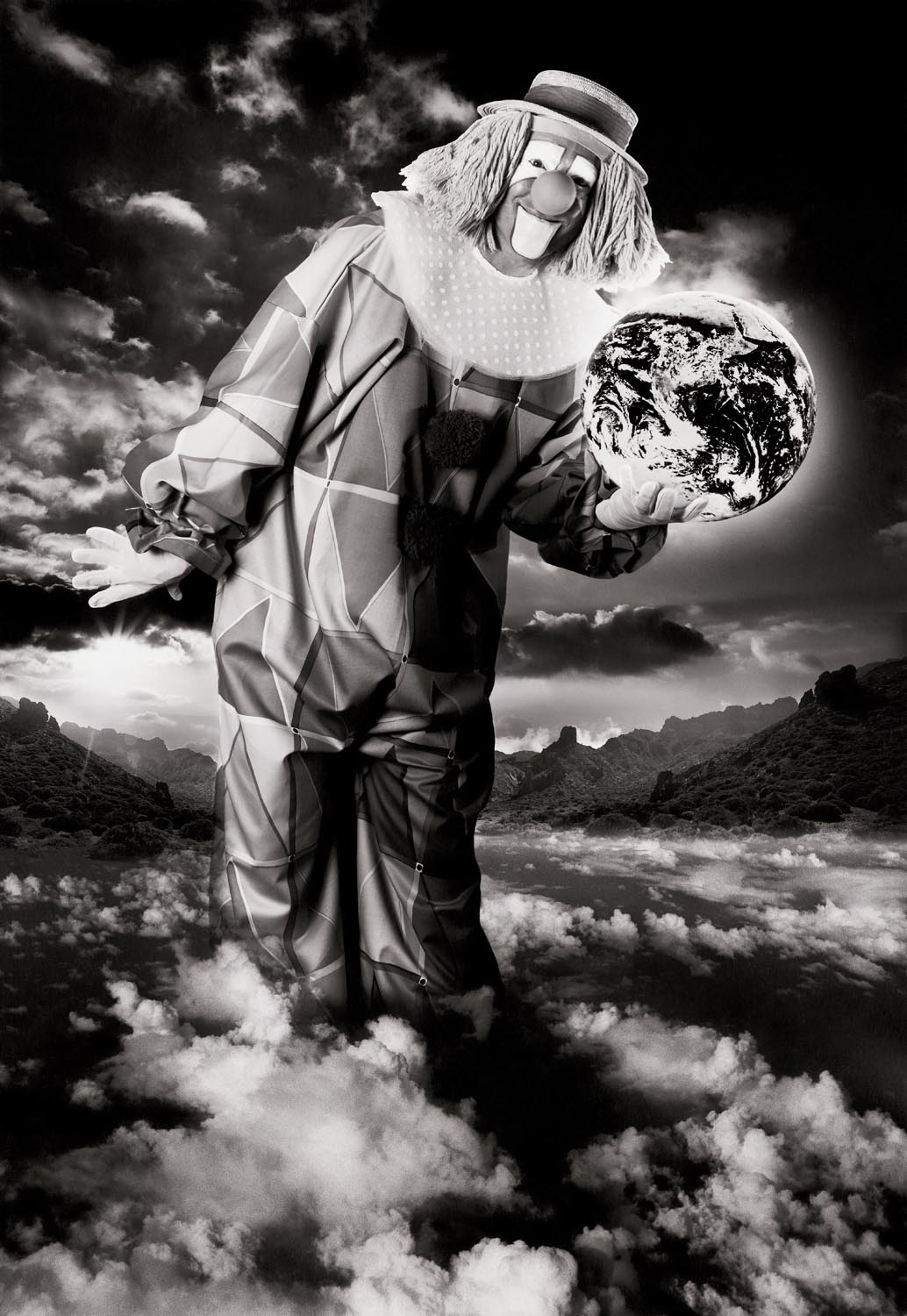 1989
(8 negatives)
We are fools if we think we control the well–being of the planet. If you took all the microbes that live below our feet and placed them on the surface they would cover the world to a depth of six metres. We are tossed around within the folly of our perceptions.
This is 'P T The Clown' a creation of Peter Crighton Williams who peformed this character for some years from the early 80's.
Combination print created by Hag by Combination printing.  Surreal photography.