Below are the available Print Sizes for the Jimi Hendrix Photographs from £29.99 plus shipping.
---
Please add the Jimi Hendrix Image Number, found below each Image at the PayPal Check Out at the bottom of the form under the title '
We will be confirm you choice by email including a proof to show any cropping and page layout to ensure we are supplying the photograph as you desire
---
The prints are auto signed
If you require any message included on the print, at no extra cost, please include this either with your order or by email
Below is an example of a 20×24 print
(The grey line denotes the size of the paper and will not appear on your print)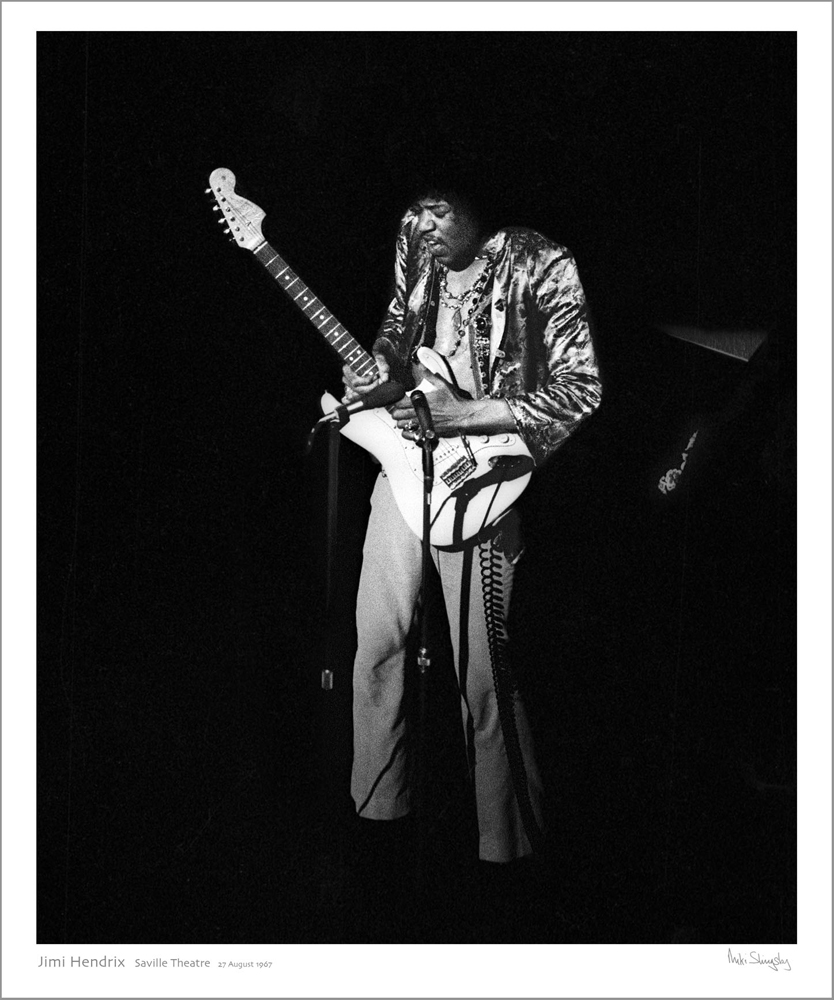 ---
SILVER 'C TYPE' Prints
Produced from high resolution scans of the Original Negatives. These are then processed (See Digital Renovation Notes) then printed using a ZBE Chromira Laser Printer onto photographic 'C Type Silver Halide' Kodak Profesional Ultra Endura Premier Paper, Lustre, giving a semi matt finish. This is a chemically based silver photographic process in the traditional sense. They are almost indistinguishable from the Original Prints in quality and tones and are Archival up to 100 years in normal room lighting and 200 years stored in the dark according to Kodak
PLEASE NOTE these are not ink jet 'Art Prints' which are often now sold in the UK as Giclée prints. (Giclée is French for squirt which is how an inkjet print is made by squirting ink onto the paper)
---
Print Sizes We offer three sizes……
12x16ins(305x406mm)£29.99 plus shipping
16x20in (406x508mm) £49.99 plus shipping
20×24 (508x610mm) £59.99 plus shipping
Larger sizes and other printing processes such as Digital Ink Jet ( including Art Prints, Giclee on any type of paper, board or metal) or transparencies in Light boxes will be advised on application
These are the paper sizes. The images are printed to fit within these proportions leaving a small border either side of the longest length and a slightly smaller border at the top than the bottom.
Specific sizes and crops can be requested as required
---
(Add Shipping Cost Below)
---
FIRST SELECT PRINT SIZE
Now Add Shipping Cost by Region

REST OF WORLD, please use USA/Canada rates. We will advise if required
---
For enquiries or further information please email