Created  for Athena International Publishing Company (Posters etc)
'Atlantic Dolphins' is the largest grossing photograph I ever created. It was sold as a Poster, Greetings Card, Postcard, T- shirt, Duvet Cover, Jigsaw Puzzle,  Clock, Wrist Watch and maybe more I have forgotten about or do not know about. Yes the dolphins are out of focus. The highlighted mask lines were left on purpose. 'Space Dolphins', you may note is the flipped 'Atlantic Dolphins' with the second head added. I made the star field in my studio and the planets are courtesy of Nasa (of course). It was a last ditch attempt and idea of Athena to revive tho original 'Atlantic Dolphin' sales figures. I don't think I made any more than the advance.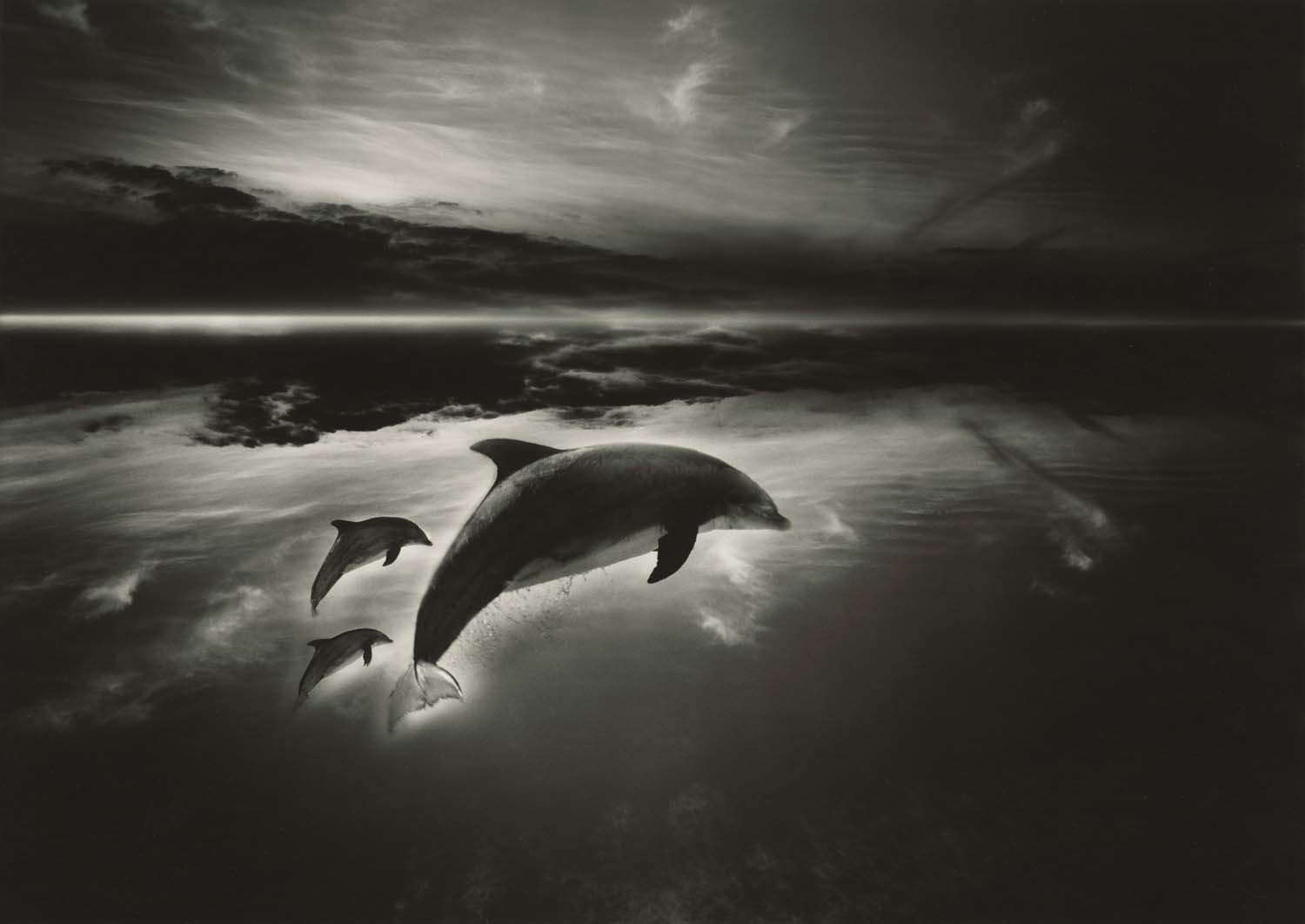 Dolphin Dreams 1989 (5 negatives)
Atlantic Dolphins 1989 (4 negatives)
The Dolphins 1988 (3 negatives)
Space Dolphins 1995 (12 negatives)
Dolphins photographed at Windsor Wildlife Park August 1988
(One more to be uploaded)
These photographs are not found in the book 'How Things Are'
Combination print created by Hag by Combination printing.  Surreal photography.